Six Pictures of Mendocino
By Jen Lewis
Yesterday afternoon, I got an email with the subject line "pictures."
I was asked to deliver my "5 favorite Mendocino pictures" for a file on PLACE, regarding Thanksgiving Coffee Company's spot on the globe. Favorite task ever? Obviously.
I chose six.
Mendocino Headlands at Sunset
This little spot is the only place I've been able to set up my slackline in Mendocino County. It's the windiest place in the world... which maybe is helping my balancing? The headlands are one of my favorite places in the whole county, anytime I'm headed home from Mendotown, I take the long way, looping through this state park.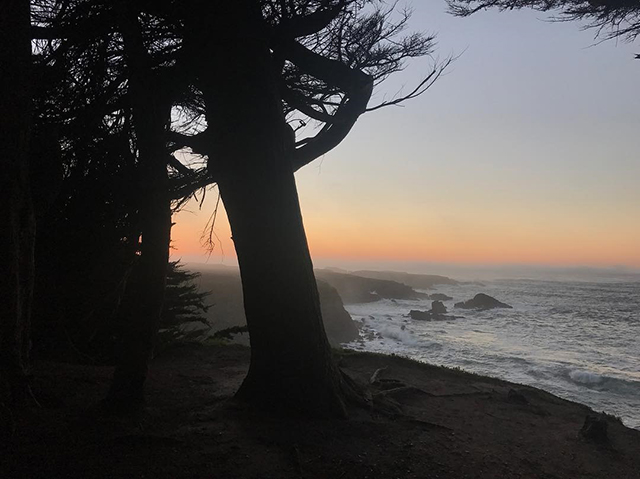 Chamberlain Falls on Hwy 20
Just the fact that this place is on Hwy 20 (although I never really enjoyed Oregon's Hwy 20...) is enough, but the thing about Chamberlain Falls... it's the PNW. It's my home. It's the green and the waterfalls and the silence. I may be in NorCal, but Chamberlain Falls reminds me of ​running through the trails off Silver Falls with Abbi, or ​trekking around the falls off the Historic Columbia River Highway with Mikayla. Except with REDWOODS, which are (obviously) so much better.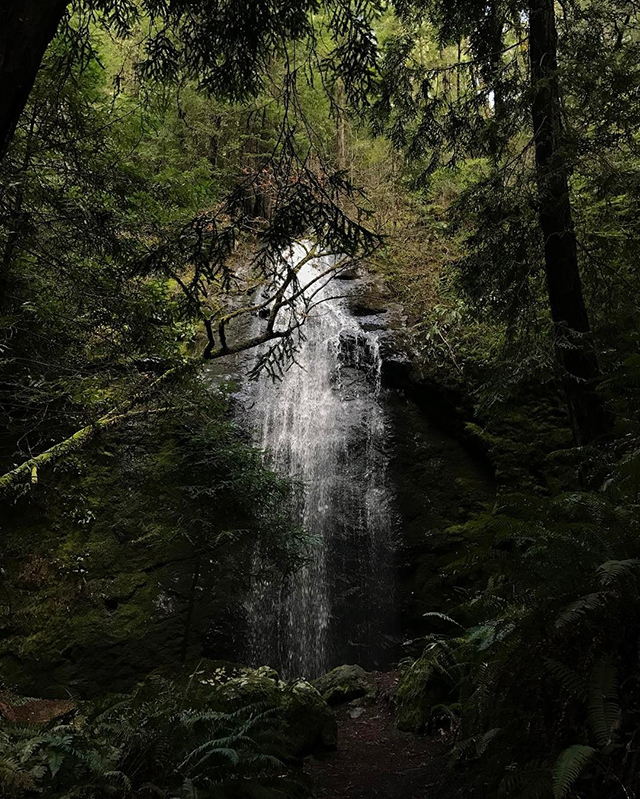 Point Cabrillo Lighthouse
I mean, need I say more? The sunsets, the whales, the trails, the THIRD ORDER FRESNEL LENS. I spend every Saturday afternoon here, and I wish I could spend EVERY afternoon here.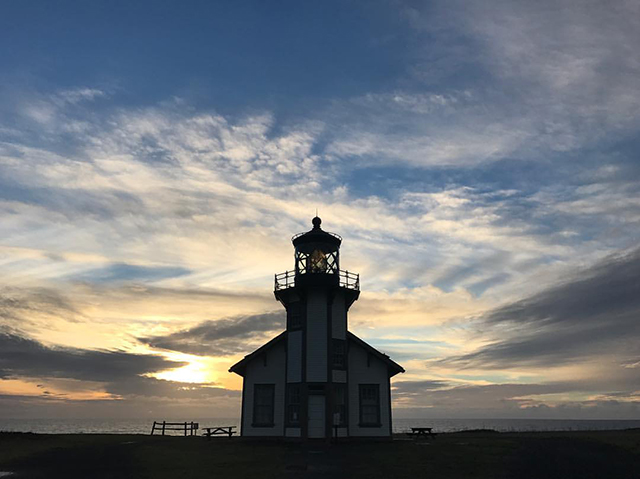 Noyo Harbor (South Harbor Drive)
This is the spot that I spend the majority of my time... the Thanksgiving Coffee offices. It's tucked away on South Harbor Drive, surrounded by tall trees and just up from the Noyo River. Smells of coffee roasting, sweet coastal air, this place is it.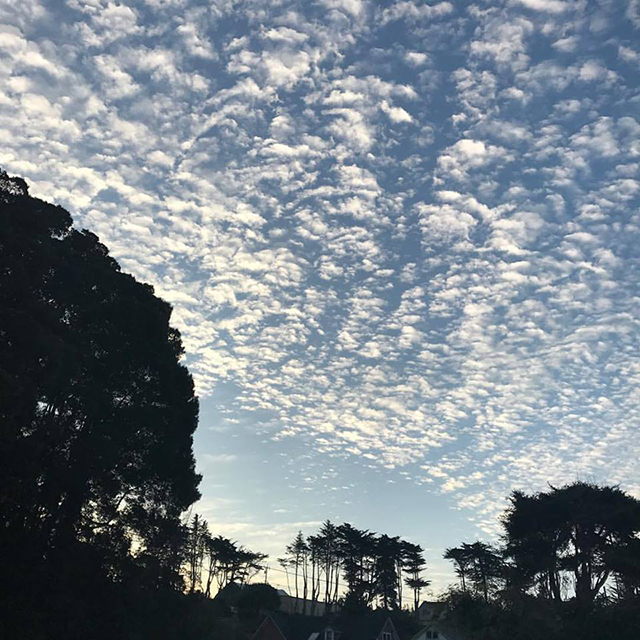 Jughandle Beach State Park
Just a minute away from my little home is Jughandle. We obviously have a ton of headlands, a ton of beaches, a ton of gorgeous places to watch the sunset from... but this one is special. Low tide creates a whole new world at Jughandle Beach, and on a weekday afternoon, this place is DESERTED.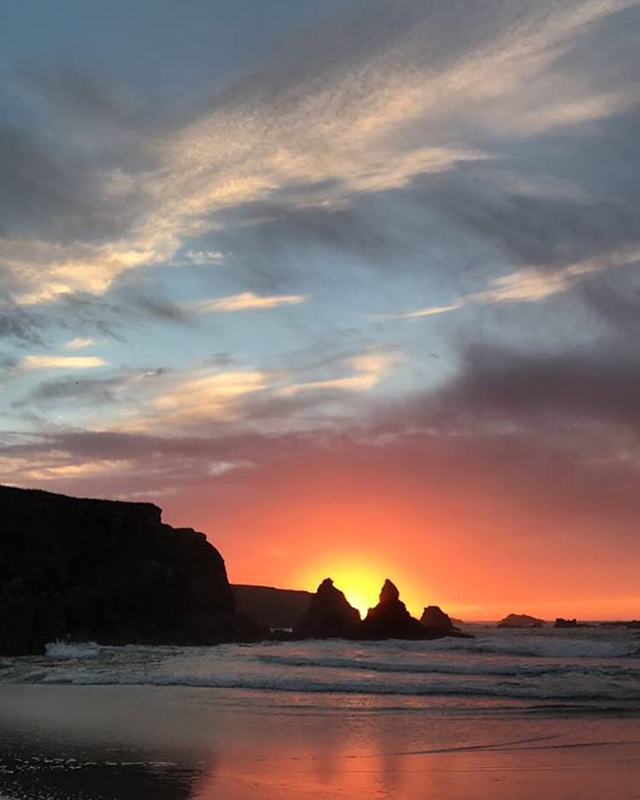 Caspar the Friendly Ghost Town
Home. My cute, weird, crazy, haunted little home. The street outside my front door.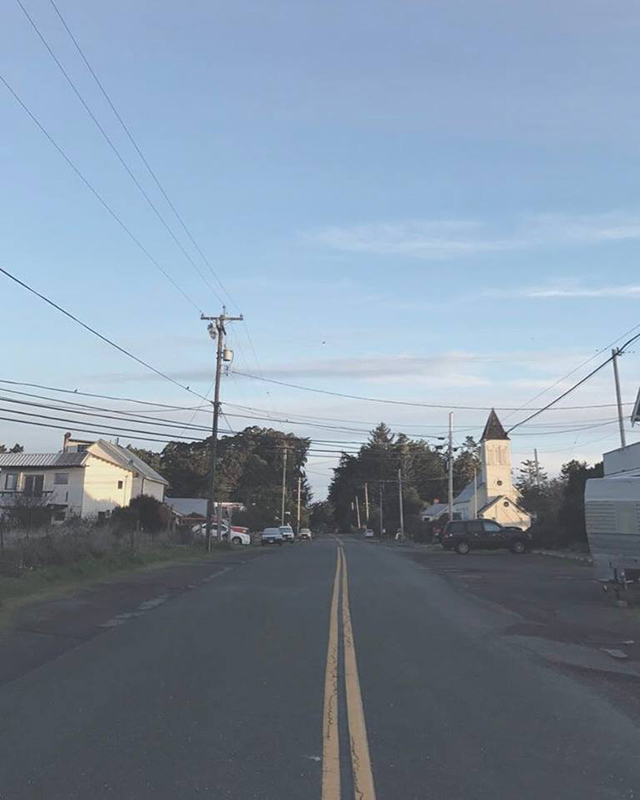 I've taken thousands of pictures since moving here, but these six are a pretty good summary.
Happy Tuesday!