Hanging Out in Essaouira!
By Jen Lewis
We came in yesterday morning around ten! (after we got pulled over because I wasn't wearing my seatbelt. I blame Bennie) It's in the 70s here, and upon arriving, we immediately forgot about the 100+ temperature in Marrakech. It's soooooo nice to be able to walk around outside without sweating (too much information?).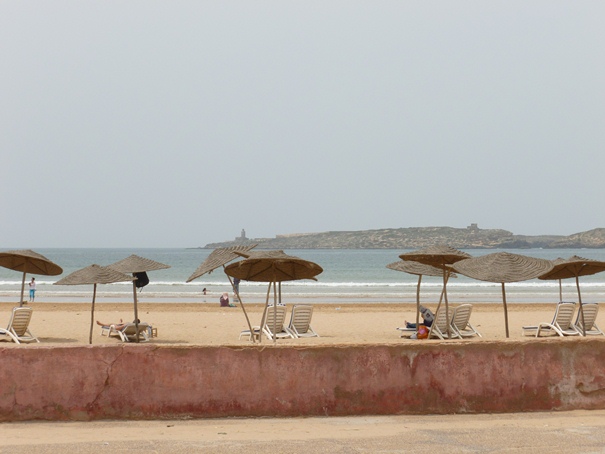 The first thing we did was... head to the beach. Obviously. Daniella had a few meetings, though, so Miriam and I got some chairs and pretty much just relaxed and ate lunch. After Daniella was finished, we walked around for a bit, and they decided to go surfing! I opted out, because I'm kind of a wimp when it comes to cold water. So I walked along the beach and had some wonderful alone time (and took lots of typical tourist pictures).
It should be noted that there were basically no waves, so surfing mostly consisted of rolling over the waves on their stomachs. Haha! But they said it was a lot of fun, and it definitely looked like it!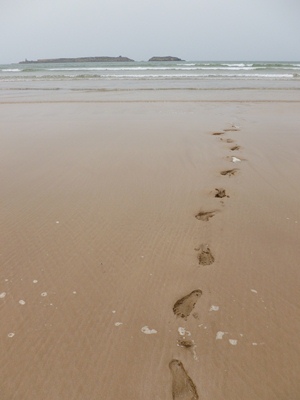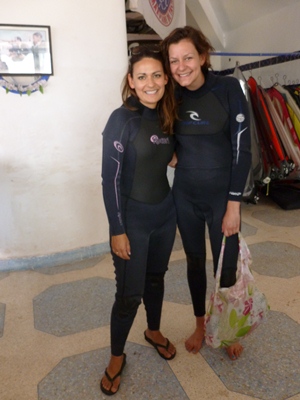 After they got out of the water and went to return the surfboards, Daniella decided that I needed to go ride a horse along the beach... and I agreed. SO I bought a horse ride and rode with a Berber guy along the beach for 30 minutes or so. It was beautiful! The horse didn't like me (the feeling was mutual), but it worked out alright. At one point (or two.. or three..), my horse took off galloping down the beach, and it was amazing/terrifying. Because apparently horses here don't respond to "whoa"? It was super, though!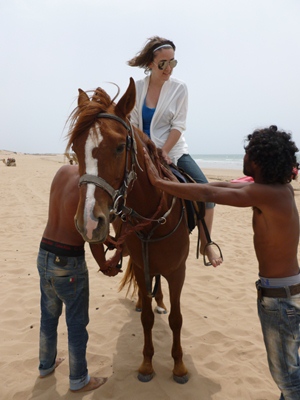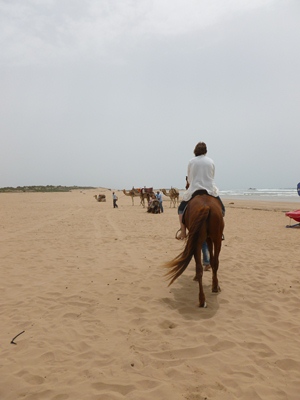 SO, I'm still really, really, really sore today. I don't think I'll be able to move much. We're only here until around six tonight, so I need to suck it up and go out again!
After the ride, we lounged on the beach, put our feet in the water and headed over to the medina (the old city). It was kind of like the Marrakech Medina, but not as many people or stalls. It was absolutely gorgeous, though, because we got to walk along the ramparts of the city, and the ocean was beautiful! Lots of pictures were taken...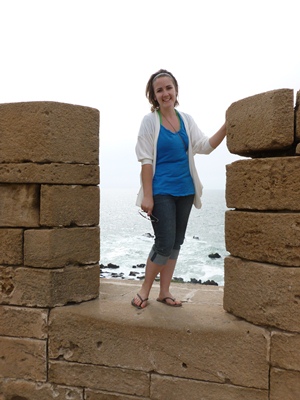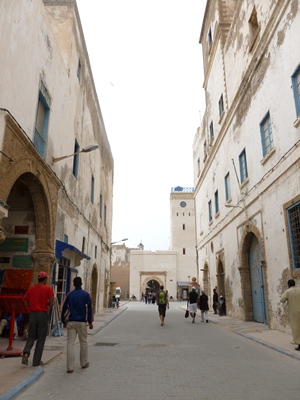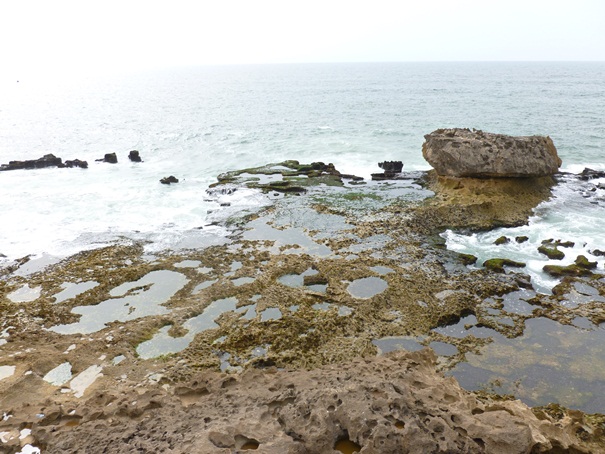 I have a bit of a crush on the doors in the Essaouira medina...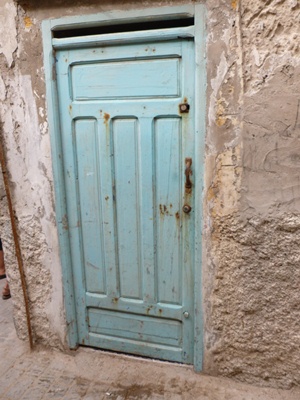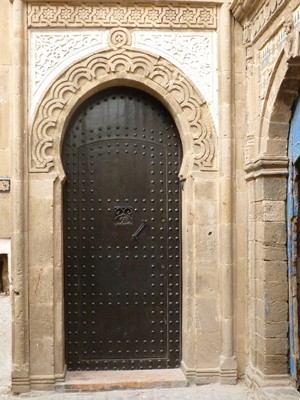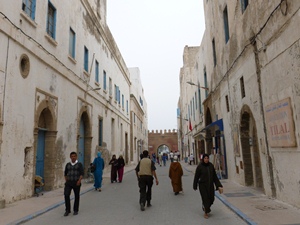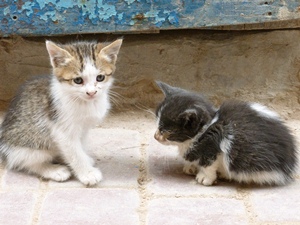 That night, we watched the gorgeous sunset (and attempted to get pictures and failed). We also bought some pirated movies (shhhh), and watched one inside our hotel room. Then we all passed out super quickly, because we'd had such a crazy busy day! Oh, and Miriam and I burned like crazy... and Daniella just tanned more, of course.
Now for today! I'd like to go back into the Medina, but I guess I'll see what Daniella and Miriam have planned! So now I'm off to go eat breakfast on the roof of our hotel... super cool place. I'll take some pics from the roof!
Farewell!