Moroccan Wedding (I went to one!)
By Jen Lewis
Daniella has been to a couple weddings in Morocco, and when I saw her pictures I made up my mind—I wanted to go to a wedding before I left the country. That was six weeks ago. Two nights ago, they set up a big tent that blocked our neighborhood street, and they had a big wedding that lasted into the wee hours of the morning… and I didn't go.
Last night – I got invited! The neighbors across the street were having a wedding, and they invited our house to go. Daniella's landlords were invited, and we got invited by default! The people downstairs let me borrow a dress and off we went… at 10:30pm.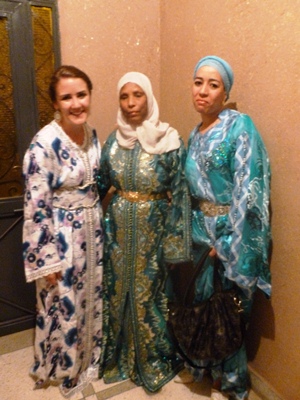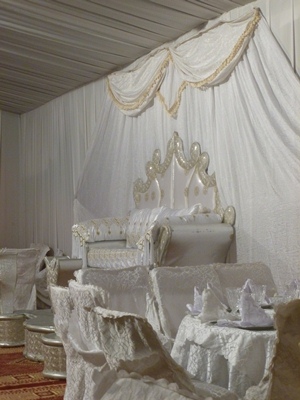 And we were the first people there. The bride didn't come in until after midnight, and they didn't serve the food until 2am. We got home around 3:30am, but it was so worth it!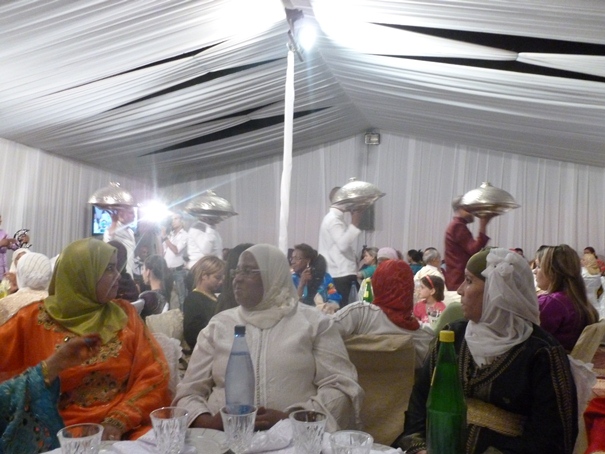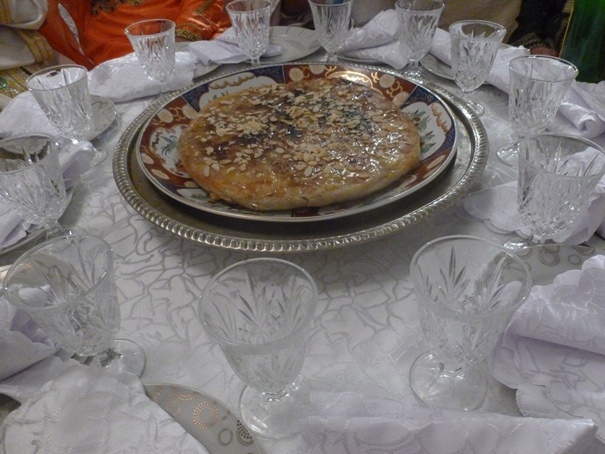 The couple had actually been married for about 8 months, but for some reason, they waited until now to have the reception. The actual marriage just happens in a courthouse and isn't anything fancy, the REAL party is the reception.
We were definitely out of place there, but everyone was super nice anyway. It was all girls, and just really fun dancing and eating and laughing—even if I couldn't understand the majority of what they were saying. The host was super sweet and they sent us home with goodie bags! How 'bout some pictures...
The bride was beautiful, but as Daniella described her: a porcelain doll. She didn't look happy to be there or particularly pleased by anything... she just sat there at the front of the room. She wore three different outfits that were equally stunning and sparkly! Tiaras and everything! We weren't in a great spot for pictures, but here are two...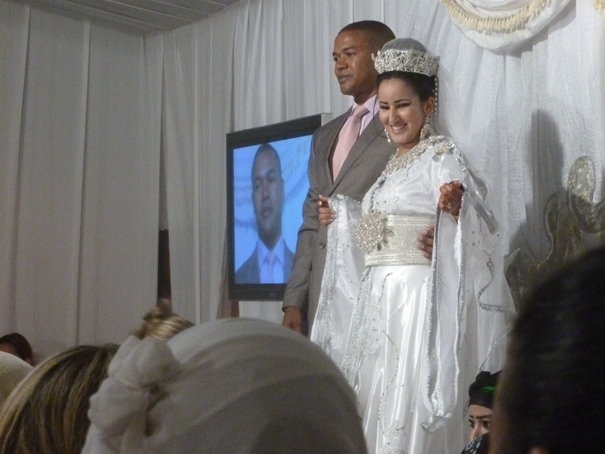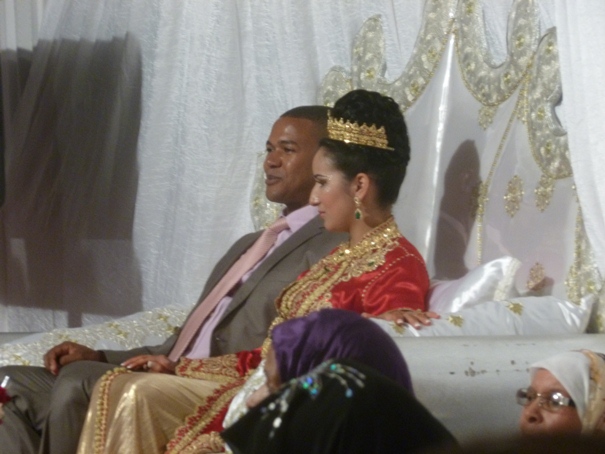 SO it was a super fun night, but I was WIPED OUT today. I slept in till ten (which NEVER happens here!!), and I've had a little bit of a headache all day. Ugh. But tonight is going to be super cool, we're going out to a fancy restaurant and then to a festival of Moroccan dances (which starts at 9:30pm, so even more sleepiness is coming).
Oooooo, the favorite dance of the night? Whipping your hair around...